Garden Bungalow
What would you expect for a holiday in one of the world's best tropical vacation spots? Robinson Crusoe meets his dream.
Big by Zanzibar and any standards, fabulously comfortable, unfussy and earthy, Kichanga Lodge's bungalows have been built using local crafts-people and local materials. Where appropriate, we employed local building methods handed down over time.
Spacious and high ceilinged, woven palm roof and open ceilings with highly effective fans, our bungalows are spaces for sleeping and relaxation loved by our guests.King size 4 poster beds with mosquito nets, individual reading lights, huge pillows, big spacious bathrooms make our bungalows into places of happy retreat.Large bathrooms with fabulous showers and amenities needed are standard with all room types as are tea / coffee stations and bottled water. All have private balconies with hammocks / swing beds, comfy thick cushioned seating for easy relaxation.
Garden view, ocean view, for couples, families, family villas and honeymoon suite, each and every one of our bungalows is special.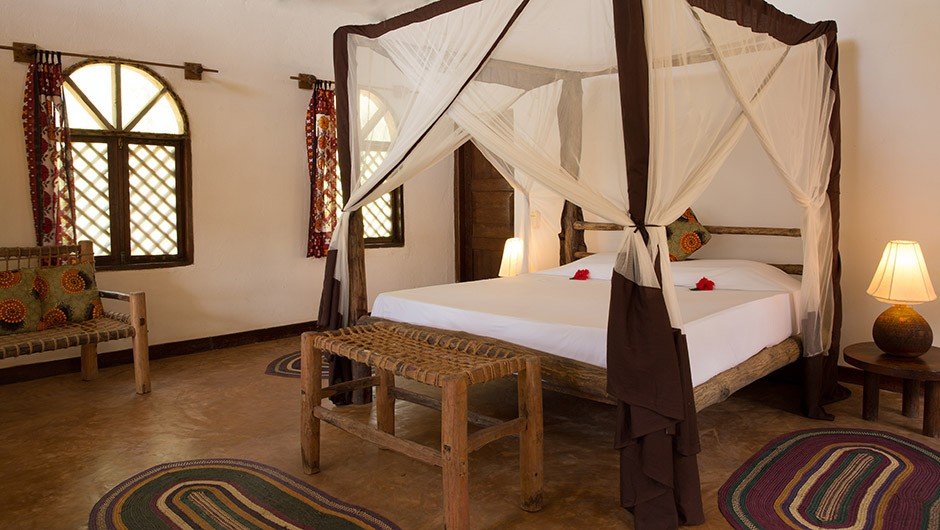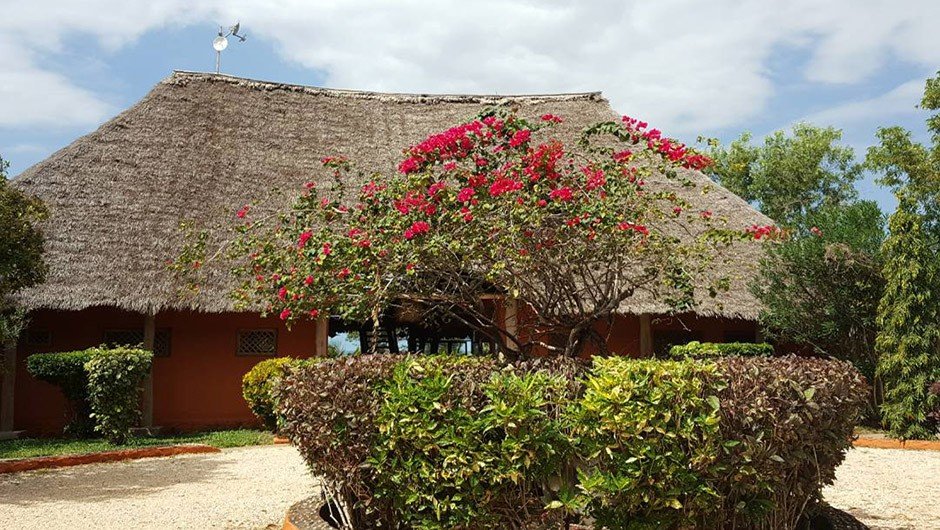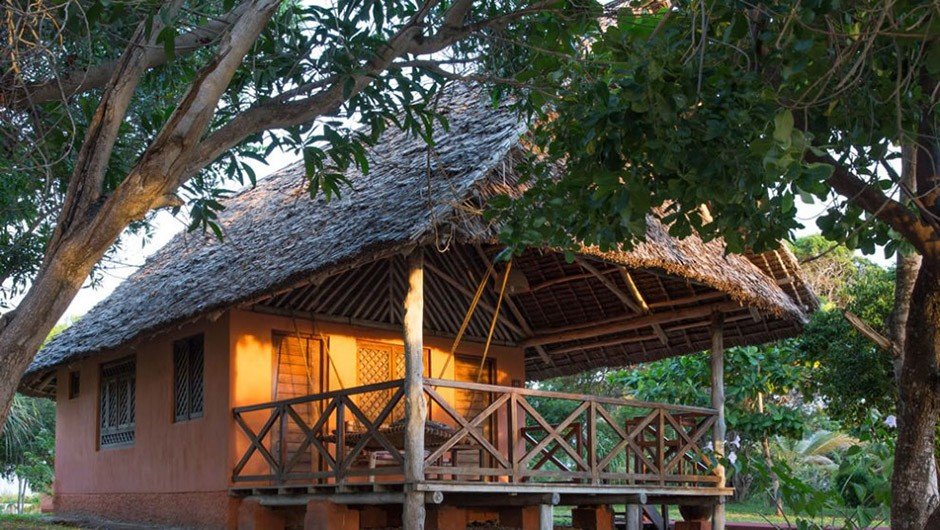 More Details
Room Size 20 m2

Bathroom 4.3 m2

Double Room
Max 2 pax (2 adults)

Rooms facing the lush Tropical Garden
Facilities in all rooms include: Private balcony, Ceiling Fan, Beach towel, Mosquito net, Hammock, Hangers, Mirrors, Stone showers, Shampoo, chairs and Table on the balcony. (Hair dryer and Mini fridge available on request).